Disclosure: This post may contain affiliate links. I receive a small commission at no cost to you when you make a purchase using my links.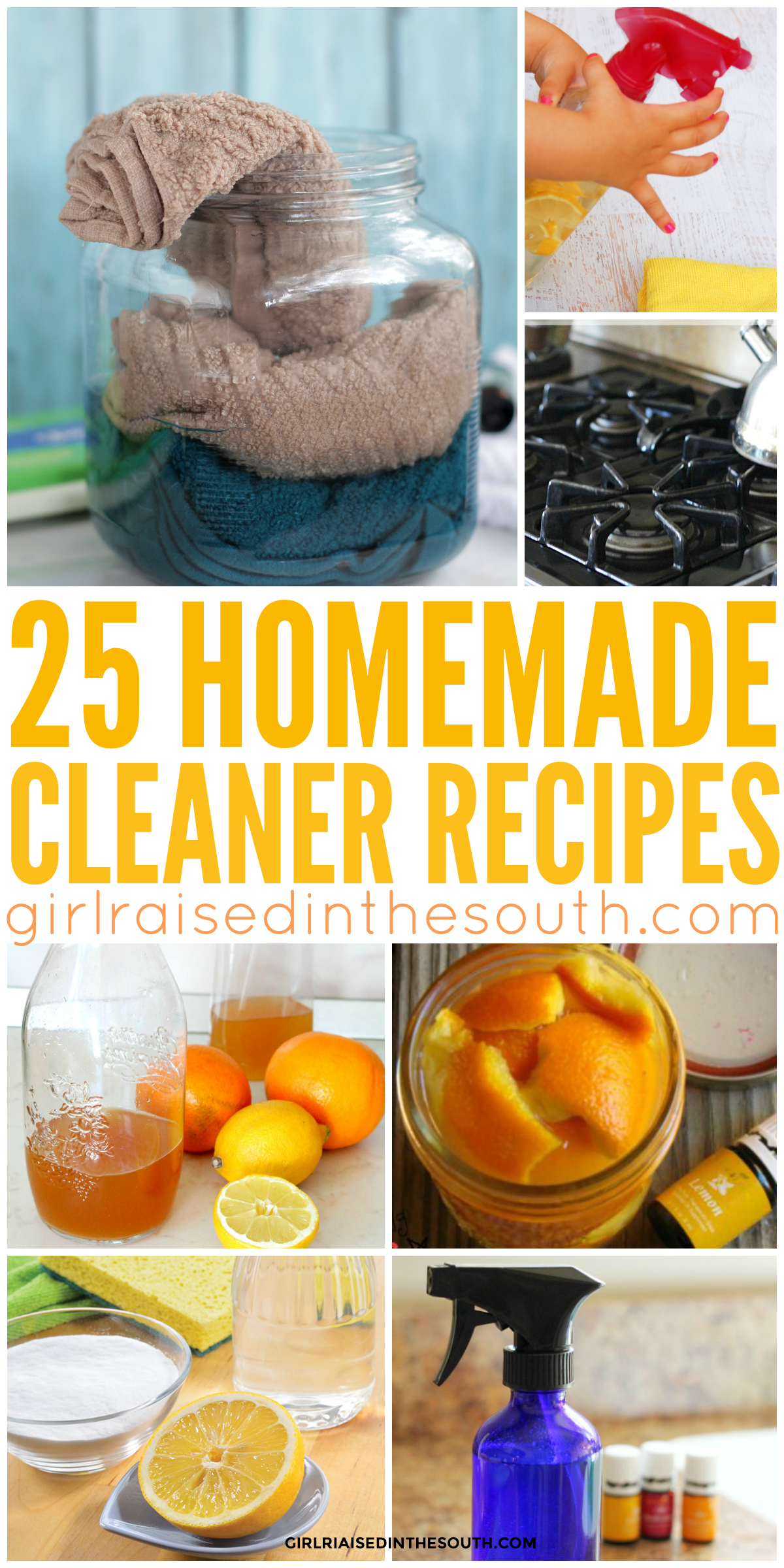 Cleaning. Ugh. Who hasn't said, I need help!? Well, Cleaning is one of my biggest nemesis, with pets and kids and in and out there's always something that needs to be cleaned. And lets don't even talk about cleaning to get ready for the holidays! Since we moved I've been trying to keep our house chemical free (can you feel my pain yet?). And the oven? (That's all together a different story.)
I've scoured the web over the last few months and found 25 amazing homemade cleaner recipes that really work! And while my house is a whole lot cleaner and chemical free these days, I still need help! I mean Christmas and Thanksgiving are on the way! (HELLLLLLLP!) So here ya go, my personal faves from all over the interwebz.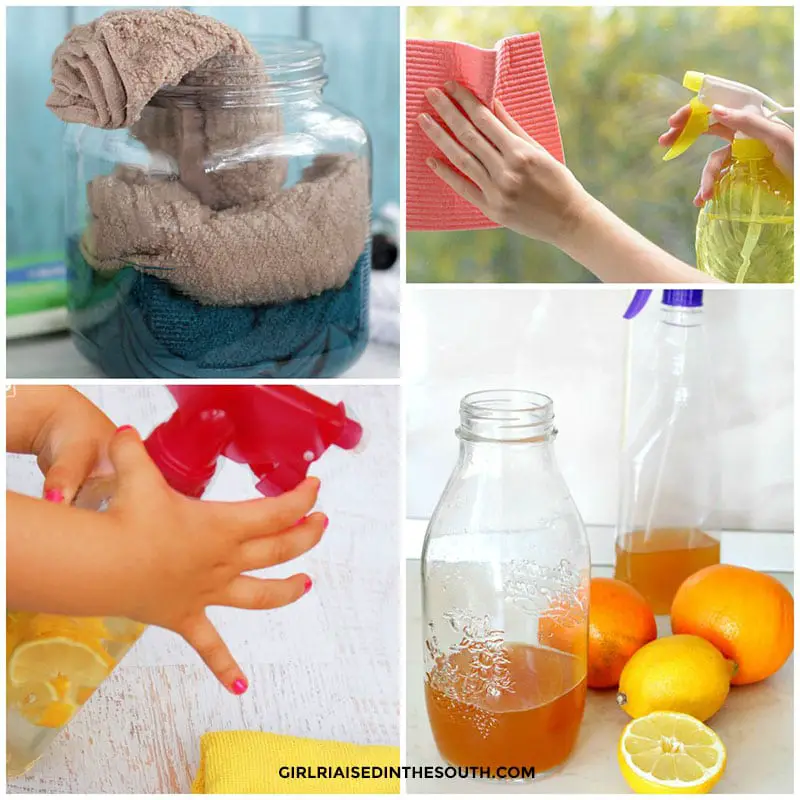 1. DIY Natural Floor Cleaner Wipes | Live Simply 2. DIY Citrus Vinegar Cleaner | The Seaman Mom 3. DIY Degreasing All-Purpose Cleaner | Busy at Home 4. Vinegar Lemonade Cleaner | Kids Activities Blog 5. Easy Homemade Glass Cleaner | Early Bird Mom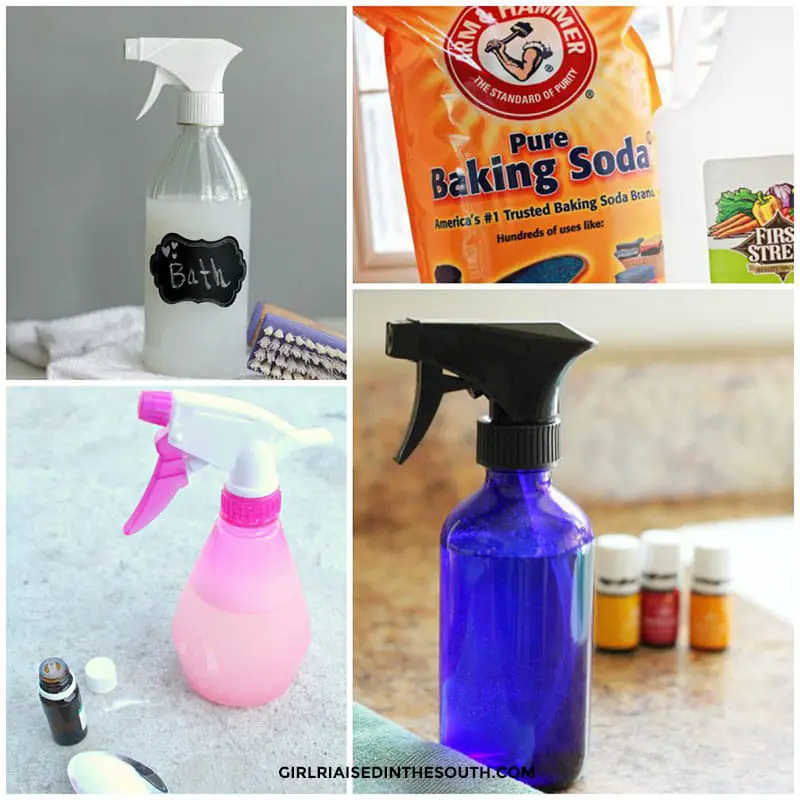 6. DIY All-in-One Bathroom Cleaner | Live Simply 7. Homemade Natural All-Purpose Cleaner | The Seaman Mom 8. DIY Natural Window Cleaner | All Things Mamma 9. Toilet Bomb | How Does She 10. Homemade Ginger Citrus Vinegar Cleaning Solution | Adventures in Wunderland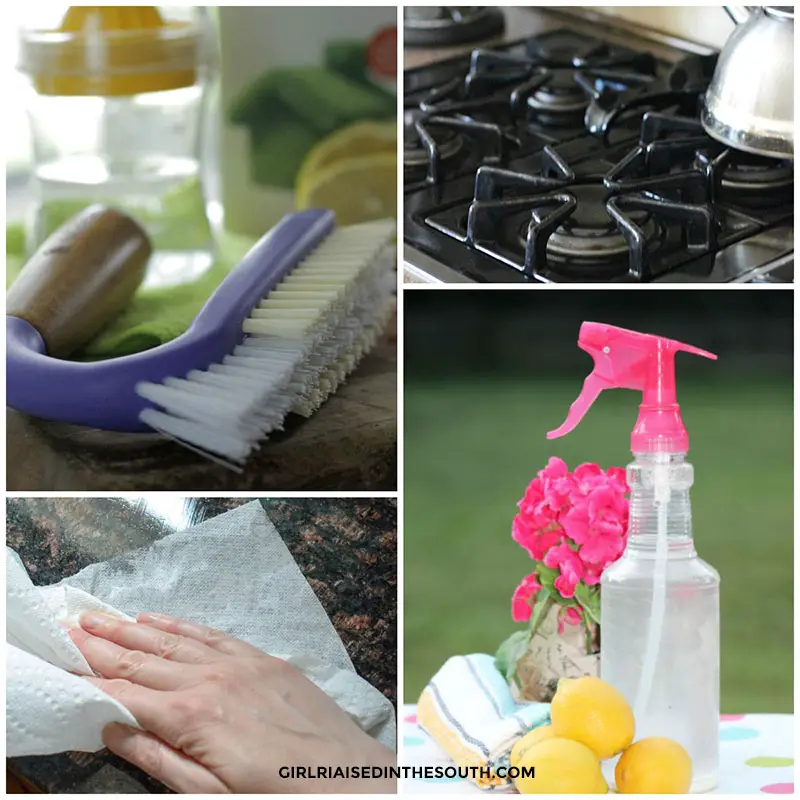 11. DIY Homemade Surface Cleaner | Live Simply 12. DIY Natural All-Purpose Cleaner | Six Time Mommy 13. Homemade Adhesive Remover | Early Bird Mom 14. DIY Granite Cleaner | The Bold Abode 15. 3-Ingredient Miracle Stove Top Cleaner | The Pinning Mama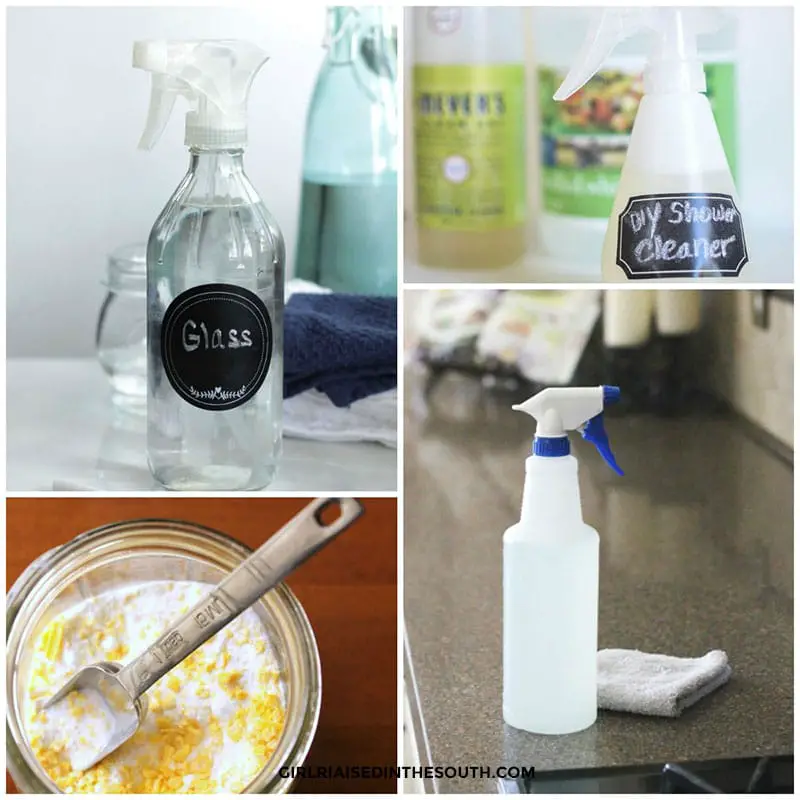 16. DIY All-in-One Glass and Stainless Steel Cleaner | Live Simply 17. Best Homemade Laundry Detergenet | Early Bird Mom 18. DIY Shower Cleaner | The Bold Abode 19. DIY Sink Cleaner | A Step in the Journey 20. 3-Ingredient Every Day Hard Surface Cleaner | The Pinning Mama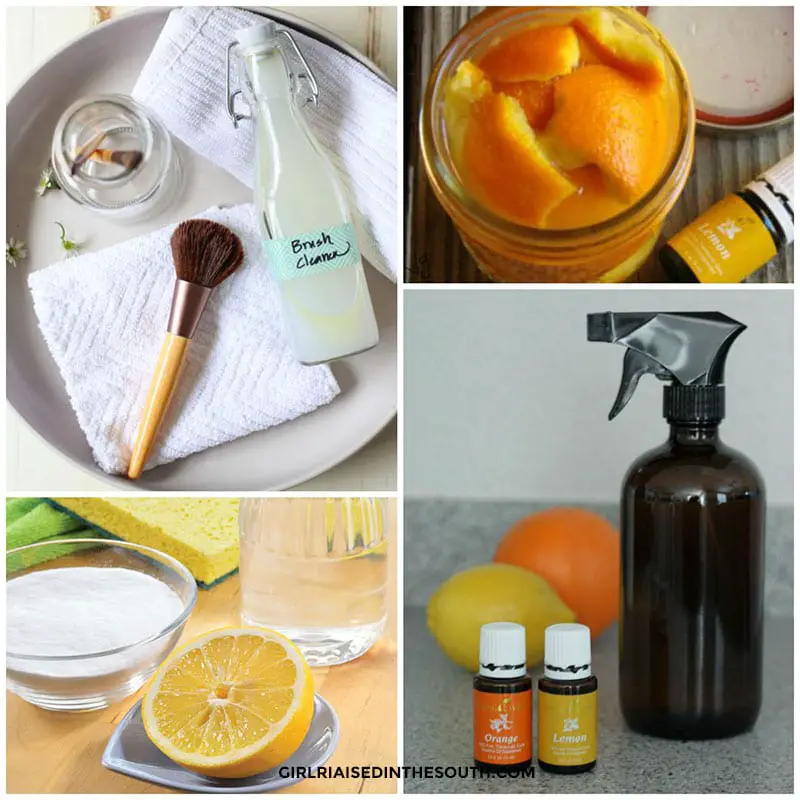 21. Homemade Natural Makeup Brush Cleaner | Live Simply 22. DIY Fridge Deodorizer | The Bold Abode 23. Homemade Citrus All-Purpose Cleaner | Coffee Cups and Crayons 24. Chemical-Free Garbage Disposal Cleaner | Parenting Chaos 25. Natural Homemade Oven Cleaner | Easy Peasy and Fun