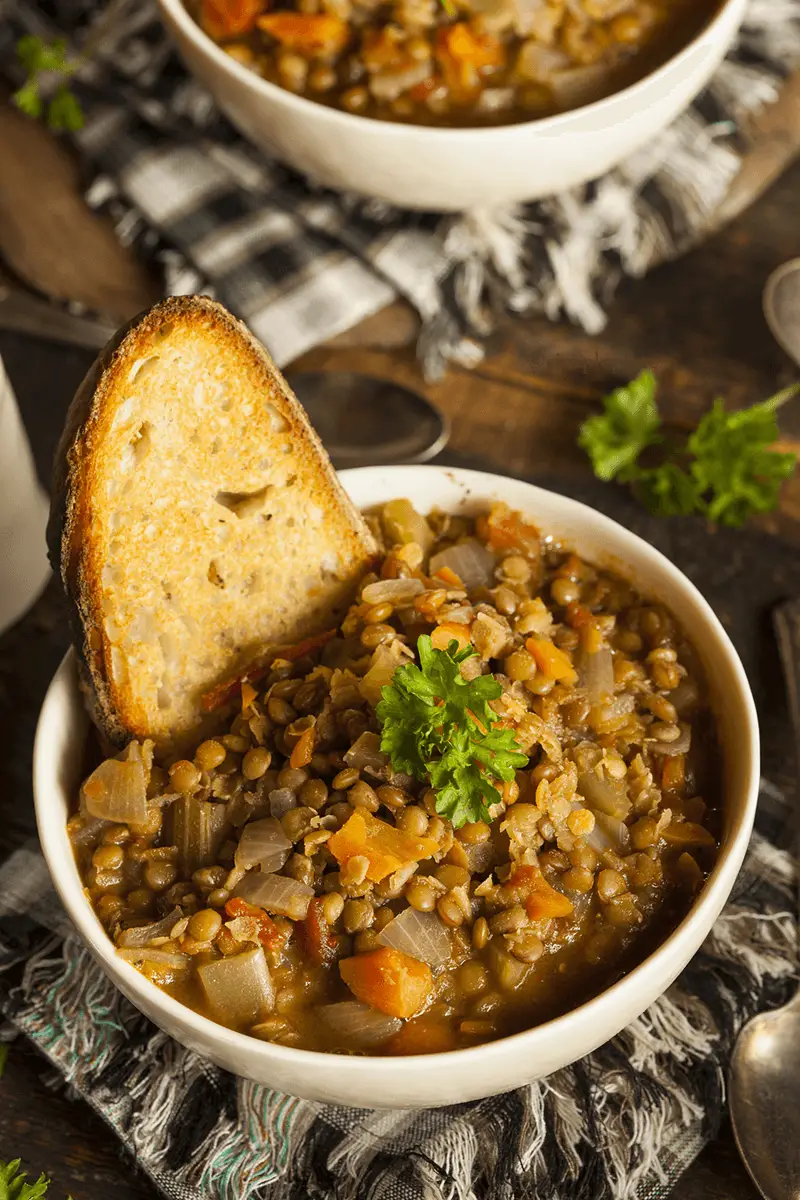 This Zuppa di Lenticchie (Italian
Lentil
Soup) is an ideal winter dinner. If  you want, you can substitute the vegetable broth with meat broth, and add some diced bacon to the bowl. Any way you make this, you're going to look like a kitchen star and your family will have a wholesome, healthy meal. Its a win win!

A little history about Lentil soup.
This lentil soup is often eaten by Catholics and Italian families during Lent (the vegetarian variety) is perfect for days of fast and abstinence. My grandmother often tossed in a handful of chopped kale to the pot as well. I've, over the years, adjusted the  recipe for our personal preferences, but experiment. You seriously cannot go wrong !

Rating 5.0 from 2 reviews
Prep time:
Cook time:
Total time: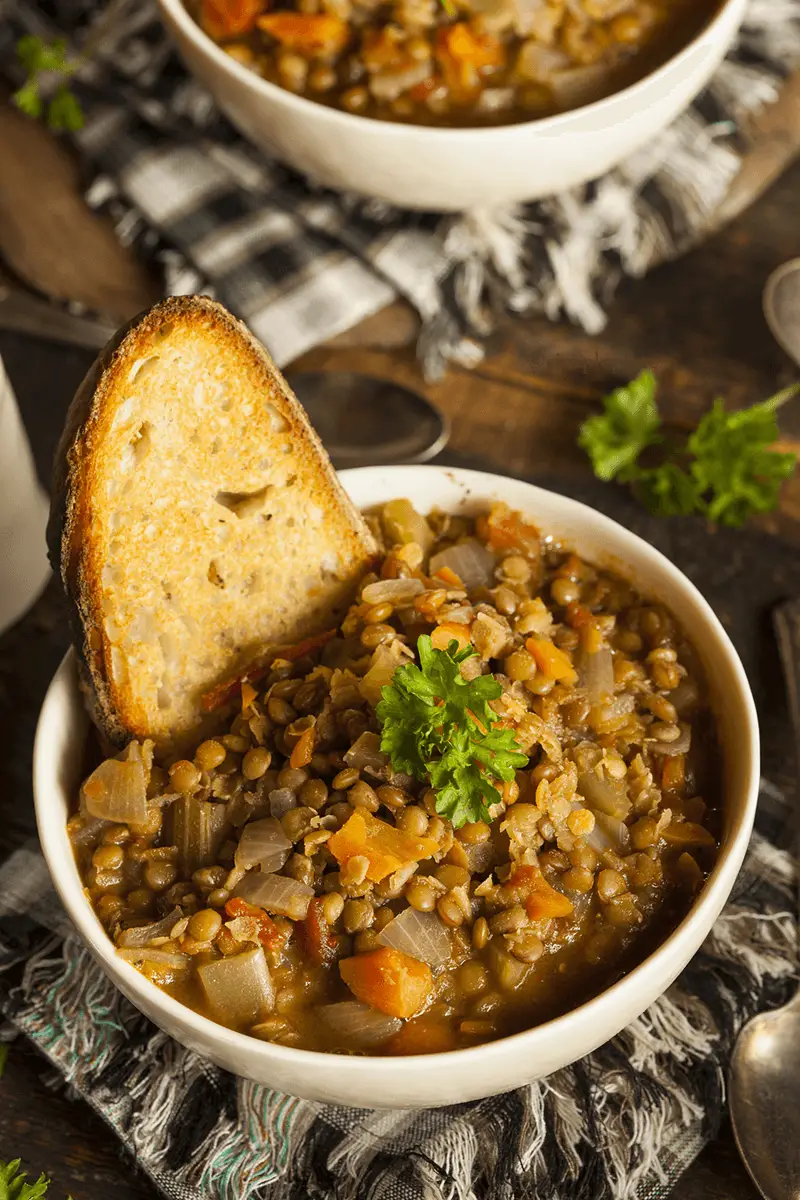 easy dish to throw together, and is hearty enough to make a full meal.
Ingredients
3 tablespoons Olive oil
1 Onion, chopped
1 Carrot, peeled and chopped
2 stalks Celery, chopped
2 to 3 cloves Garlic, minced
2 cups Tomatoes. chopped
2 medium Potatoes chopped
8 cups Vegetable Stock or water
2 cups Lentils
¼ cup Parsley, chopped
1 sprig Rosemary
1 Bay leaf
Salt and pepper -- to taste
Fresh shaved Parmesan
Instructions
Soak dried lentils in enough water to cover them approx 3 hours
Heat the olive oil in a large, heavy-bottomed pot over medium-high flame.
Add the potatoes, onion, carrot, celery and garlic and saute until the onion is translucent, about 8 minutes.
Add the tomatoes and cook, stirring occasionally, for another 3 to 4 minutes.
Then add the remaining ingredients and bring to a boil.
Reduce flame to medium-low and simmer for 45 minutes, or until the lentils are cooked through but not falling apart..
Season with Salt and Pepper to taste
Add 1-2 Tablespoons of Parmesan to bowls before adding soup to serve