Disclosure: This post may contain affiliate links. I receive a small commission at no cost to you when you make a purchase using my links.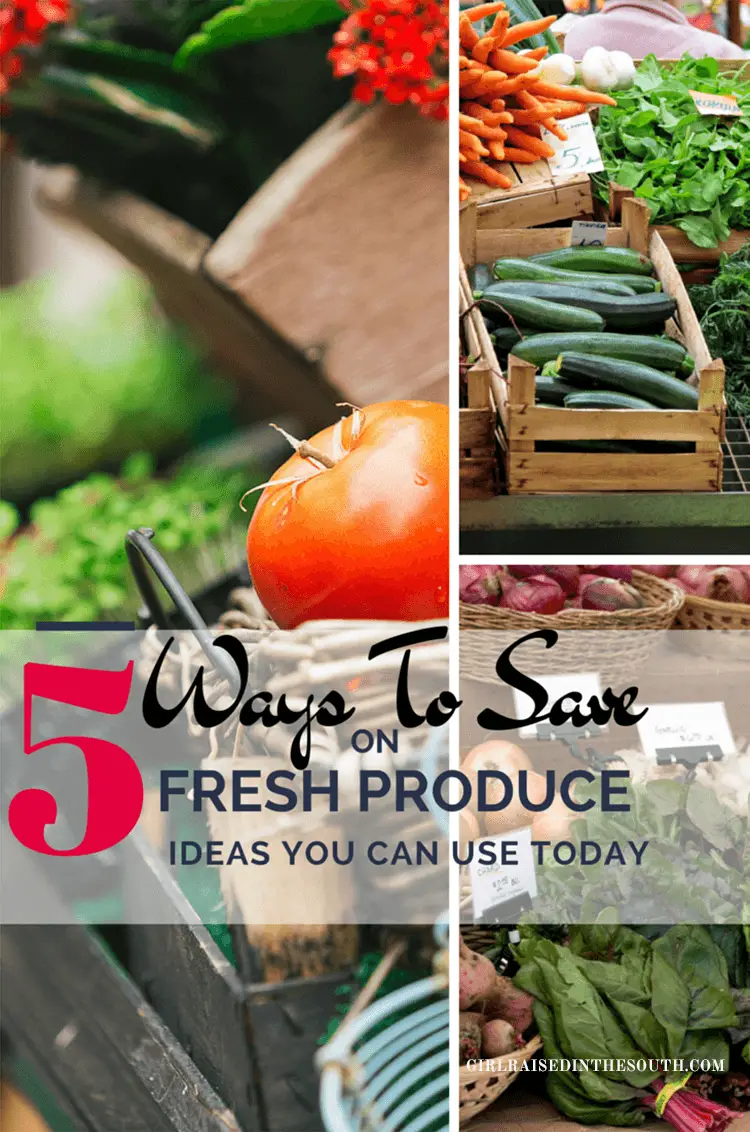 Coupons for fresh produce. They are like unicorns. Don't let that discourage you, though. There are ways to make the most of your hard earned money and not settle for unhealthy food options with these 5 ideas to help you save on fresh produce.
Weigh Pre-packaged Items
Not all packages contain the exact weight stated on the label. Weigh a few carrot or apple bags and you'll find some contain more product at the same price. This works best on items that are not sealed because the air in the bags can be deceiving. This also includes items that are sold in bunches such as green onions and cilantro.
Check for Manager's Specials
These sale items will vary between stores. They are usually items that have some discoloration or bruising. Vegetables like lettuce and onions may just have a layer that can be discarded leaving the rest perfectly consumable.
Coupons & Apps
Many stores have coupon mailers that will include cents off coupons on produce, meats and even deli items. Register your email and mailing address if you use frequent shopper cards. Thesestores monitor your purchases, but don't let that scare you. It just means they will send out flyers and coupons that are specific to your buying habits. Take advantage of these offers, they do make a difference in your grocery budget.
Snap by Groupon (insert your own affiliate link) and Ibotta (insert your own affiliate link)  are both great savings apps. You take a picture of your receipt and you earn cash back! Don't worry if you used a coupon in the store because these rebates can be stacked, adding to your savings. Walmart's savings catcher, does price comparisons of local stores against what you've purchased. Another great way to cut your costs.
Discount Warehouses
Now, I'm not suggesting to run out and join the nearest discount warehouse like Costco or Sam's Club just for produce.  But if  you already have a club membership you might notice that there are certain produce items that are cheaper when purchased in bulk.  Produce that have multiple purposes like mushrooms and spinach can be used in a ton of different meals from breakfast to dinner. And even mushrooms can be frozen (after they're cooked).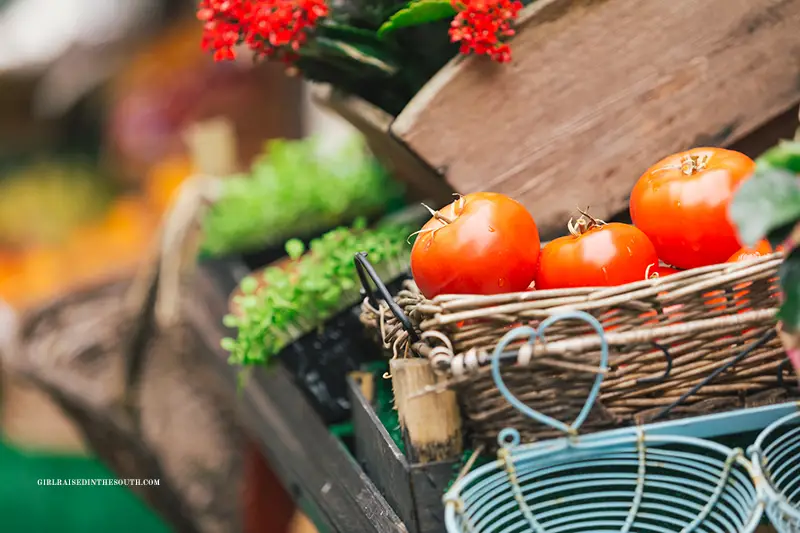 Farmer's Markets
Of course, last but certainly not least the farmer's market. The farmer's market is my go to for fresh, clean produce. There are a number of benefits of purchasing from local farmers, plus having them all in one place makes it even easier. If you're new to the marketplace, browse first. Find the best quality within your budget. Once you find your farming "soul mate" you're all set. Sellers will often show their appreciation of loyalty with a little extra here and there. Not to mention, you'll probably get a heads up on upcoming harvests. That's a meal planner's paradise!  Stocking the freezer for winter from the farmer's market is super easy too! 
Do you have your own tips on saving on produce?