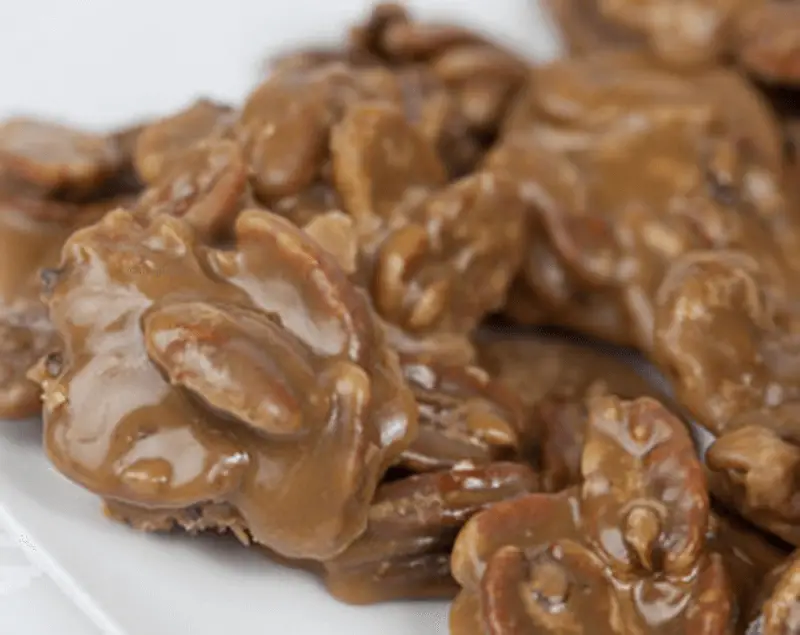 Typical southern sweets like these Southern Pecan Pralines grace almost every southern household during the holidays.  They're not terribly difficult to make and you can change the flavor a bit by adding a little almond extract
in place of some of the vanilla
. But they're yummy, creamy and rich!
I make these every year. (let the sisters in-law make the divinity and fudge!)
note:  Don't create any unnecessary humidity in your kitchen while you're making these!
Don't turn on the dishwasher or cook pasta or boil water for anything.. Remember the rules for making fudge..same go here!
Also, invest the $5.00 or so in a candy thermometer
you can get it at 
Amazon
, you'll be making these again!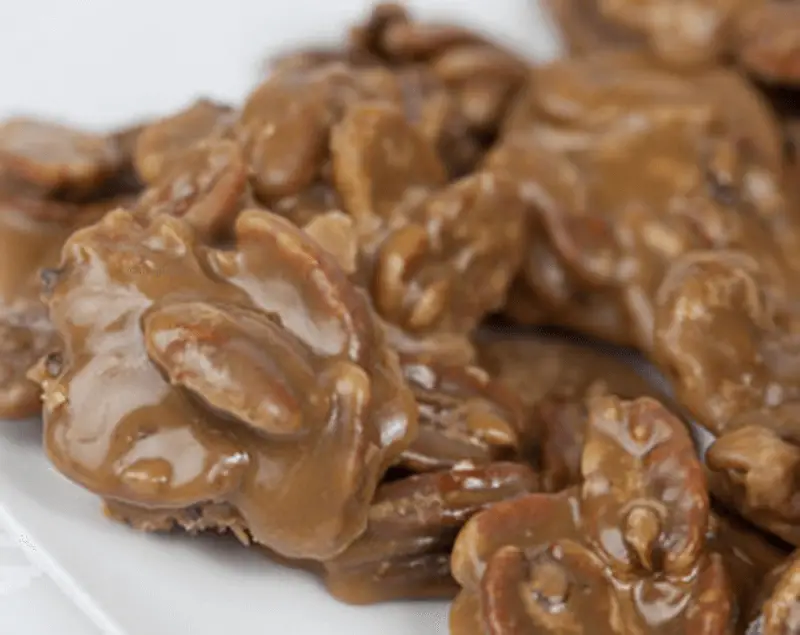 Typical southern sweets like these Southern Pecan Pralines grace almost every southern household during the holidays.
Ingredients
1½ cups sugar
1½ cups packed light brown sugar
⅛ teaspoon salt
3 tablespoons dark corn syrup
1 cup evaporated milk
2 tablespoons butter
1 teaspoon pure vanilla extract
1½ cups pecan halves
Instructions
Butter the sides of a heavy 2-quart saucepan.
Put the sugars, salt, corn syrup, milk, and butter in saucepan.
Over medium heat, stir mixture constantly with a wooden spoon until sugars have dissolved and mixture comes to a boil.
Continue to cook to a soft ball stage, approximately 236 degrees F on a candy thermometer. (If you do a cold water test, drizzle a drop of candy into a glass of cold water, the ball of candy will flatten between your fingers when you take it out of the water.)
Remove from heat and allow it to cool for 10 minutes.
Add the vanilla and nuts, and beat with a spoon by hand for approximately 2 minutes or until candy is slightly thick and begins to lose its gloss.
Quickly drop heaping tablespoons onto waxed paper. If the candy becomes stiff while you're dropping it on to the wax paper, add a few drops of hot water.