Disclosure: This post may contain affiliate links. I receive a small commission at no cost to you when you make a purchase using my links.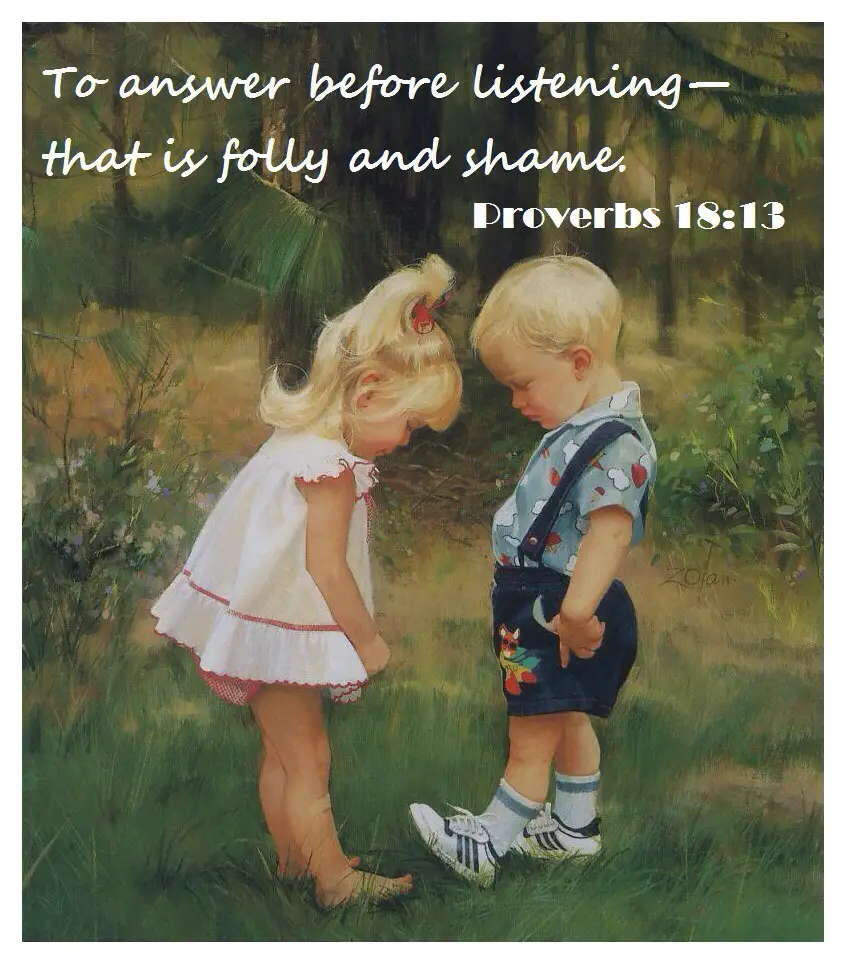 I'll admit sometimes I am not the best listener. Usually I'm the excited person too anxious to wait for someone to actually finish their sentence. I never mean to be rude or make it seem like I am just rushing them along. It's also harder sometimes, I forget what my response is going to be to one part, so I interrupt so I can respond to one part of the conversation before forgetting.
I've recently have made it a point to be more patient with friends, family & even my fiancé. I do my best to remember that in order to listen that one needs to be silent. You can't listen and respond at the same time because once you respond you are not concentrating on what that person is actually saying.
Like Proverbs 18 verse 13 says above, if you don't listen you are lacking sense, you can not get an actual understanding of the other person with constant interruptions.  Listening isn't always easy, but sometimes people need someone to really listen to what they have to say. Really listening  can speak volumes more than speaking off the cuff.
Are you REALLY listening to those who are talking to you?