Disclosure: This post may contain affiliate links. I receive a small commission at no cost to you when you make a purchase using my links.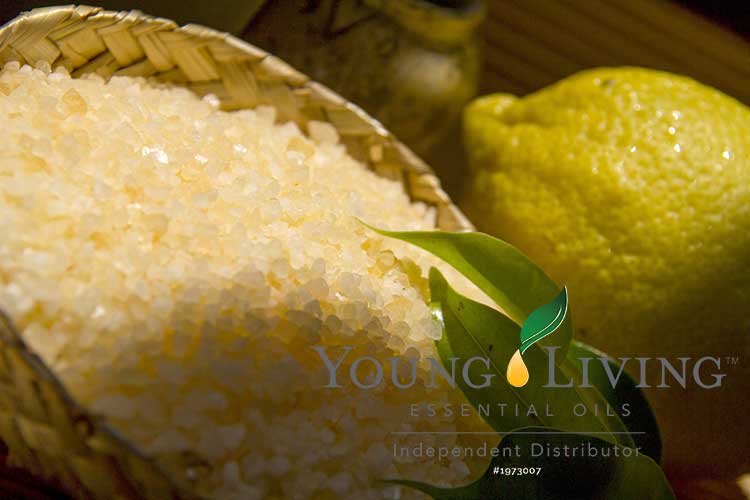 Aromatherapy can support your health and well being, but its most pleasing effects come to light when you use it for hair, facial, skin, nail and overall body care. Essential oils don't just smell good. They're workers too! And it may surprise you to find how easy it is to mix and make your own beauty products. And best of all you can customize the scents of your homemade bath salts, deodorants, lip balms, and lip gloss to suit your senses, selecting just the right balance of scents from our suggested recipes or suit yourself.
Have you ever made lavender bath salts? The simple addition of lemon to the mix brings on a fresh summery scent you're bound to love!  And it only takes a few minutes to create your own refreshing lemon and lavender bath salts. You can store it in diy containers or any attractive purchased containers for display on your bathroom shelves. These aromatic grains of salt can help soak away the cares of the day, exfoliate your skin and let you drift off to carefree thoughts. Pick any day of the week and use your own homemade bath salts as part of your spa day at home.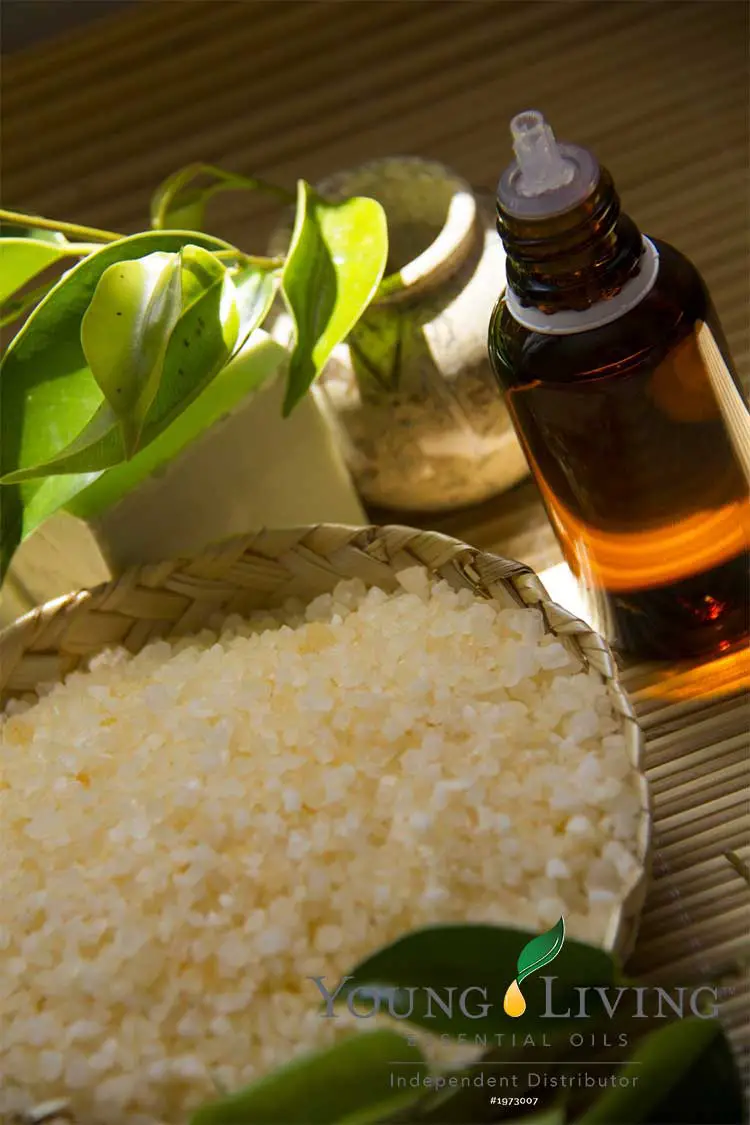 Print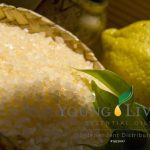 Refreshing Lemon & Lavender Bath Salts
---
3 cups

coarse ground sea salt or kosher salt

3 teaspoons

sweet almond oil

6

drops Young Living Lemon Oil

6

drops Young Living Melaleuca (Alternifolia Tea Tree oil)

3

drops Young Living Lavender Oil
---
Instructions
Pour the salt into a ceramic or glass (pyrex type) bowl
Drizzle the almond carrier oil over the salt, 1 teaspoon at a time, mixing after each drizzle to prevent clumping.
Add the lemon, tea tree and lavender oils one at a time and mix well
Store the salts in a container with a tight-fitting lid.
Add up to one cup to running bath water.
This makes a lovely just because gift or the perfect stocking stuffer. Don't forget to put a label on the jar and list the ingredients ! (There's a rather infamous designer drug made to resemble legal products and sold under the name 'bath salts'  Reassuring your intended giftee that your gift is legit by listing the ingredients along with the name of the recipe on a tag or label is just smart!
Note:
I am a Independent Distributor of Young Living products # 1973007. If you're interested in knowing more about Essential Oils and Aromatherapy, feel free to contact me here. I'll get right back to you!  I look forward to introducing you to my favorite Essential Oils, Aromatherapy and more!
These statements have not been evaluated by the Food and Drug Administration. This product is not intended to diagnose, treat, cure, or prevent any disease.