Disclosure: This post may contain affiliate links. I receive a small commission at no cost to you when you make a purchase using my links.
This post brought to you by Brita. The content and opinions expressed below are that of Girl Raised In The South.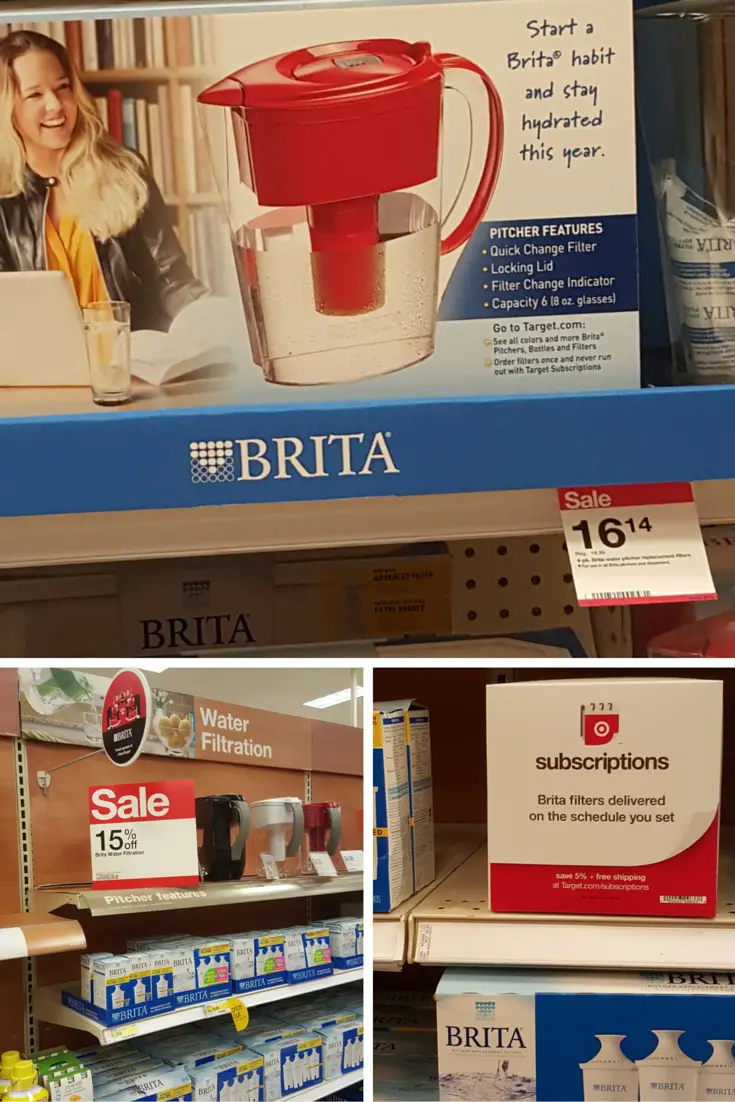 Helping our college age students develop healthy habits is a task most of us as moms find a daunting task. When they're home, its easy to remind them to eat healthy, get plenty of sleep and lay off the sugary sodas. When they're away from home(on their own, at school for the first time or the 12th time) grabbing fast food, a cup of coffee and a doughnut , or a pizza and a brew is the easiest way to take care of the hungries. Sleep is often not the 8 hours we'd like for them to get and sugar laden soft drinks are often their choice of afternoon pick me ups. All of these habits are known to bring on the Freshman 15 (those 15 lbs almost every freshman acquires) and some keep well through graduation. Plus students AND parents need to stay hydrated for good brain function as well, but most find that the most difficult part of staying healthy, particularly away from home!
We all think of books, supplies and dorm room fix ups when getting our kids ready to ship out for college, I, frankly hadn't considered sending a filtered water pitcher along, until now! I love the win-win factor of encouraging healthy habits for my daughter and being able to be a savvy smart money saving mama! Brita® makes it simple and convenient to stay healthy and hydrated and Target makes it easy to save! (Plus I get all the credit!)
Last month, we waved goodbye to our college senior for the start of her final year (yay). And this weekend, I'm sending a care package loaded with healthy snacks, mama's homemade goodies, a reminder to get enough sleep and a Brita® Space Saver Pitcher. We use filtered water here at home because of all the things in our water here that make it taste bad, so getting her personal pitcher is sure to make her smile! The Space Saver holds 6 (8oz) cups of water and at only 4.75 inches wide and 10.13 inches high, its the perfect size to fit in her refrigerator door. We all know when water tastes better we drink more of it and Brita® filters out those things that make water taste bad. Plus the new electronic filter indicator counts pours, so there's no more forgetting to change the filter. Brita® brand filters are guaranteed to fit securely and the lid locks providing for spill free pouring.
All of this adds up to keeping a busy college student healthy and hydrated (drinking those 8 glasses of water a day) and a little bit heavier in the pocket book, yeah that's a win-win! With the average cost of 29 cents per bottle (if you buy in bulk) vs using the Space Saver pitcher and your own glass or BPA-free water bottle the savings add up quick! I purchased the Space Saver at Target where it usually sells for $18.99 (its on sale right now for 15% off, which made the shelf price $16.14) I also used the Target Cartwheel App , which lowered the price at the register another 10%. (I love a good deal, don't you?) Plus, I signed up for the Target subscription for replacement filters and I'm saving 5% on those and they're being shipped direct to my daughter. Now how's that for convenience! ? The filter should last approximately 2 months, or 40 gallons, but she'll always have a replacement at her fingertips.
Available at Target where for me, shopping is always a pleasure. From the well lit spacious aisles to the friendly associates always available to help! And finding products is a breeze ! Look for the Space Saver Pitcher by Brita® and all Brita® products in the small appliances department. Chances are you'll see an endcap display on the aisle pointing you directly to what you're looking for. Save 10% with the Target Cartwheel App
KEY FEATURES OF THE SPACE SAVER PITCHER FROM BRITA®
NEW and IMPROVED Advanced quick change filter include 2x faster to change (than previous filter) with no pre-soak or black flecks.
NEW electronic filter indicator counts pours, no more forgetting to change filters!
NEW and IMPROVED filter fit and locking lid for spill free pouring.
BPA-free materials.
Easy-fill lid flips open for faster re-filling.
Capacity 6 (8 oz. glasses).
Fits perfectly in a full-size fridge or mini-fridge.
Filters chlorine taste and odor, zinc, and harmful contaminants copper, mercury and cadmium.*substances reduced may not be in all users' water.
Help your students stay healthy and hydrated, start your own Brita® habit today!