Disclosure: This post may contain affiliate links. I receive a small commission at no cost to you when you make a purchase using my links.
While buying a Father's Day gift isn't something I 'have' to do anymore, this year I've been thinking about all those really ridiculous gifts I'd bought my father through the years. Mountains of ties (he never wore), coffee mugs emblazoned with #1Dad (he never used), and piles of silly, sentimental and flowery wishes in the form of cards, read once and cast off. We did, one year buy him a recliner he loved (complete with a built in massage) and one year we went overboard to buy an awesome grill (we thought), because he loved cooking out. He actually hated that grill because it was propane fueled and he preferred natural charcoal and his hickory twigs.
Fast forward 40 odd years and my other half and I have an agreement on Mother's and Father's Day to simply avoid the 'gift' as I say, I'm not his mother and he's not my father. The kids have their chance at those holidays, we just don't buy for one another. However, this past Mother's Day, I was part of a campaign for Snake River Farms Mother's Day gifting, and I received an awesome gift box of American Kobe Beef steaks and ham. (You can read about it here). We fell in LOVE with the steaks and ham in that package and since then Rusty's been dropping hints about buying more.
When I received a note about again posting for them and the FedX shipment came last week marked perishable I KNEW what was in that box. So I asked for some help and just look!
When we opened the box we found inside a big sytrofoam cooler, and inside that a lovely gift box (and an envelope of instructions for how to cook each steak)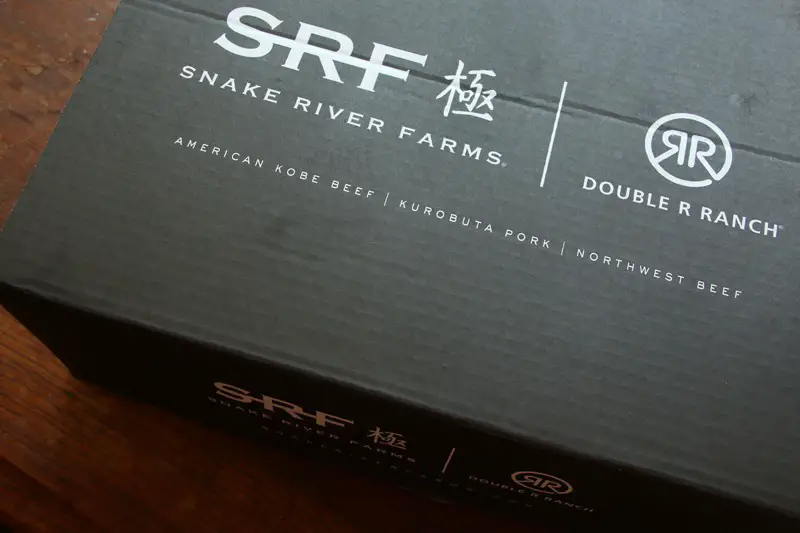 and inside that box, dry ice covering an enormous selection of beef!
Yes I tweeted and facebooked our opening of this package, it was a little like the Russian dolls, with one box inside another inside another but, I'm as giddy as a school girl! Looks like the God of Beef landed a box on my front doorstep! Folks there is almost $250 worth of American Kobe Beef from Snake River Farms Beef sitting on my counter! Its gonna be a very HAPPY FATHER'S DAY around these parts.?(seriously just look 'yall!)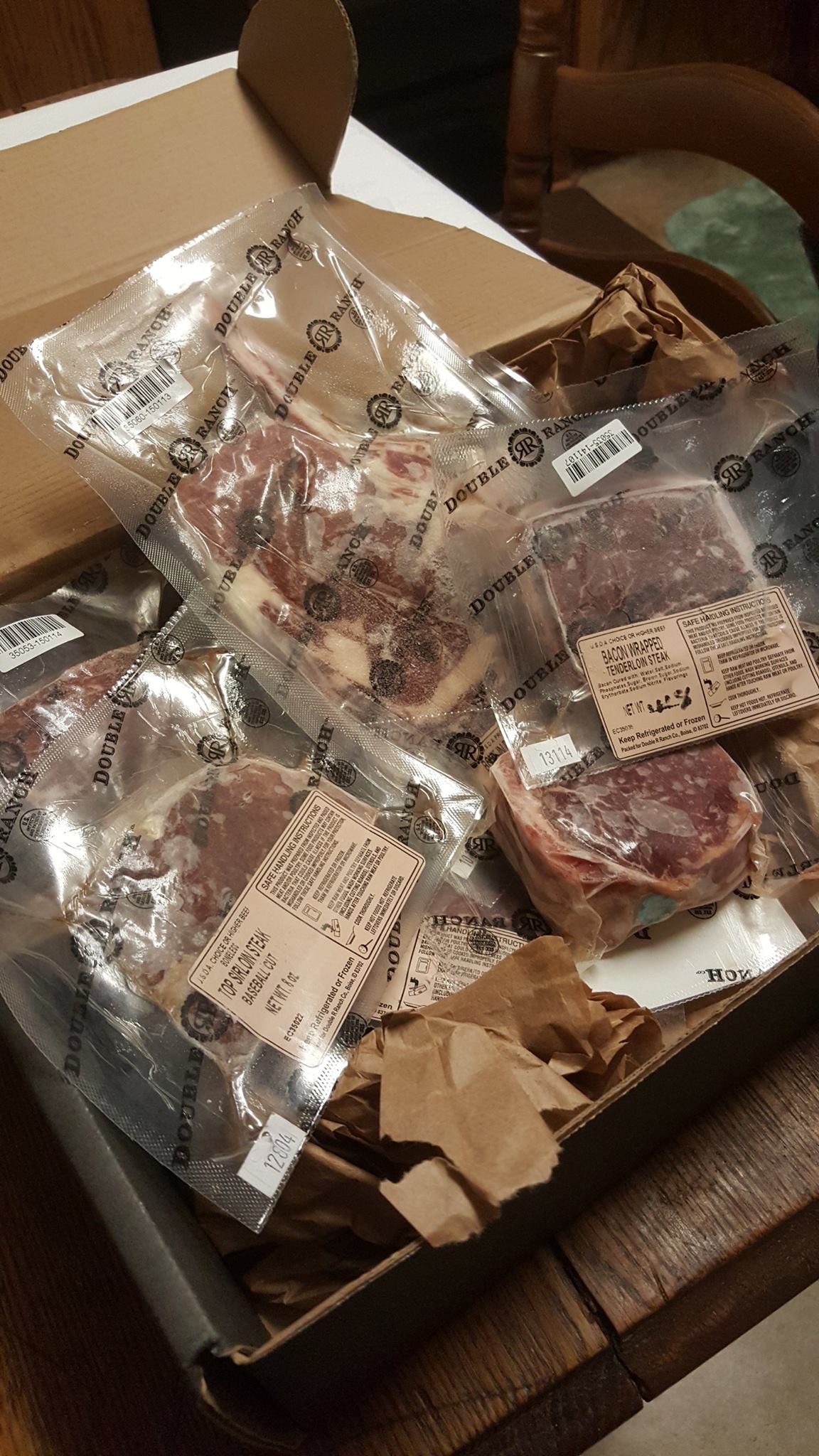 With Father's Day only weeks away now, this package made all his dreams come true.
Inside the box we found the "Dad's Perfect Gift" bundle. This retails for $232 and is on sale for $199 through mid-June. It includes:
2 Kurobuta bacon-wrapped filet mignon
2 American Kobe ribeye filets
1 HUGE bone-ribeye (2+ pounds) AKA the Cowboy Chop (and when I say HUGE, ITS HUGE!)
2 top sirloin filets
1 jar of Espresso Brava Sea Salt
Each steak is individually vac sealed for freshness and arrives perfectly frozen and ready for storage in your freezer til you're ready to use. When thawed (we did this overnight in the refrigerator) they're completely fresh and pink as meat should be. (no freezer burn EVER)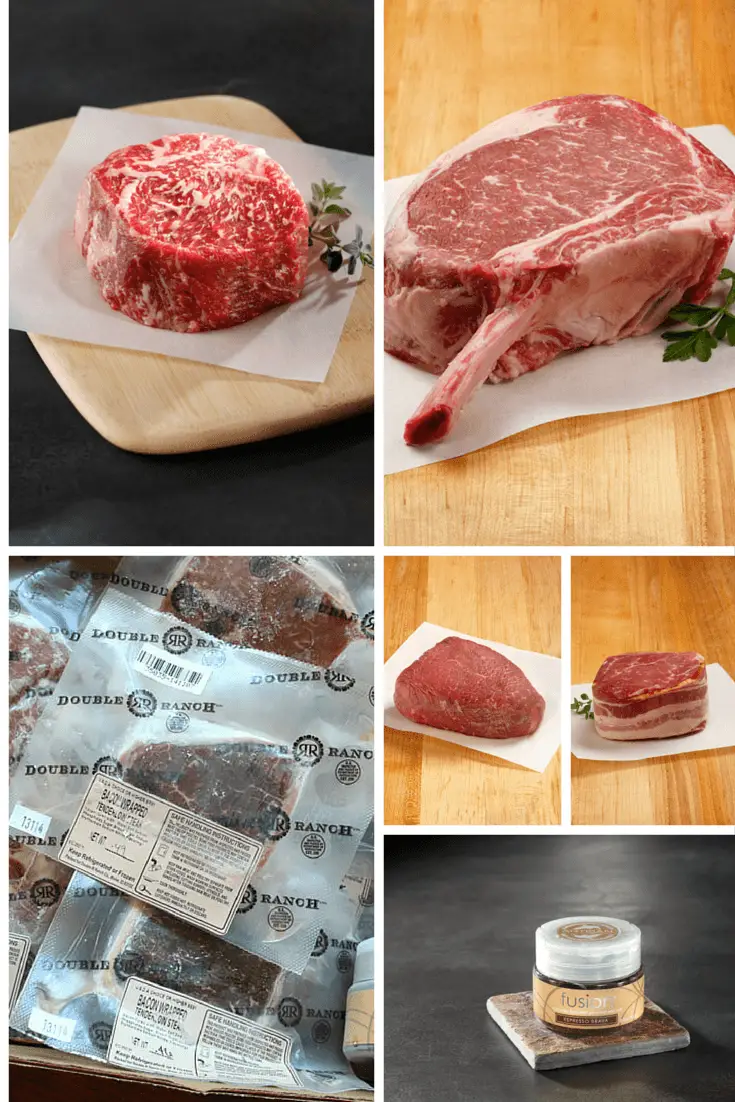 Needless to say, we made plans to enjoy these steaks with family and I can tell ya, there wasn't a bite left on any plate. Including the Cowboy Chop, all that was left was the bone, and the dog hauled it off to his hiding place. I only seasoned these steaks with the Espresso Brava Sea Salt (its a coffee infused sea salt that comes in all Snake River farms "Dad's Perfect Gift" boxes and I promise you I've used it on every steak I've cooked since I first tried it!) and pepper. I added a little Rosemary to the charcoal and Nothing else. Nothing needed. I cooked all these using the reverse sear method I'd used before.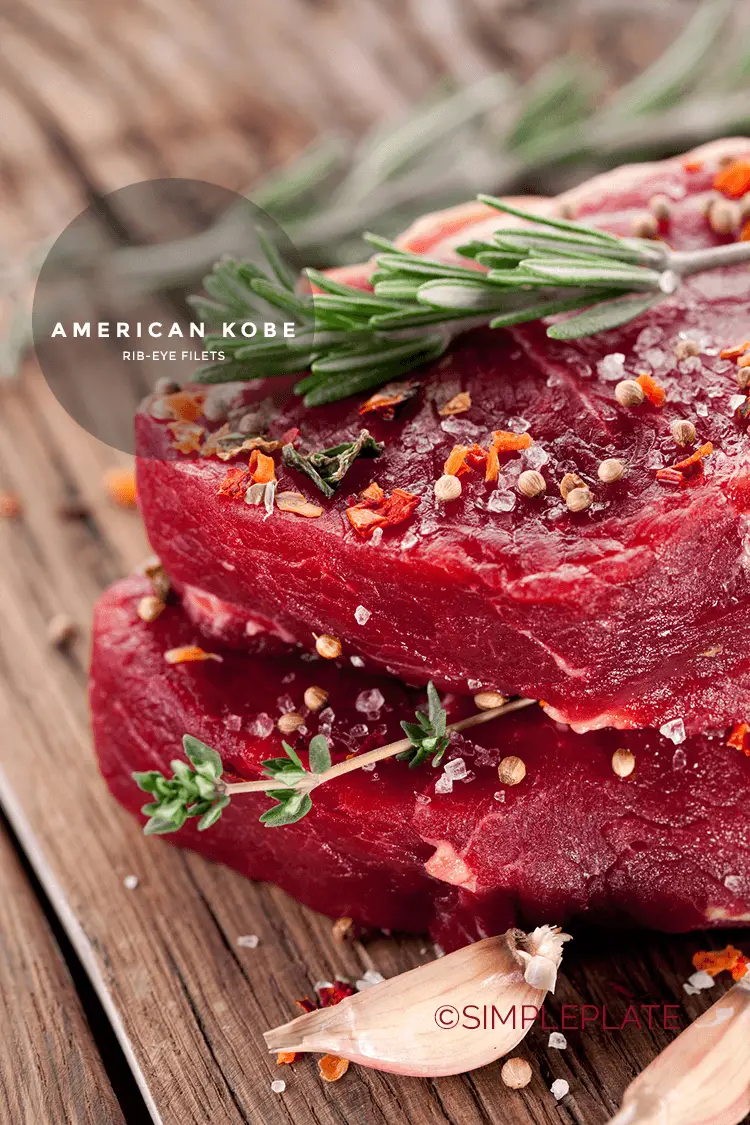 The Cowboy Chop cooked up just perfectly in a large covered iron skillet for most of its cook time, then I removed it and seard the edges ever so slightly, so as to give a good char to them but not to the face of the meat. (This is like a prime rib folks, and you just don't want a hard sear on it!) I served each with a side of fresh steamed asparagus and Cauliflower mash.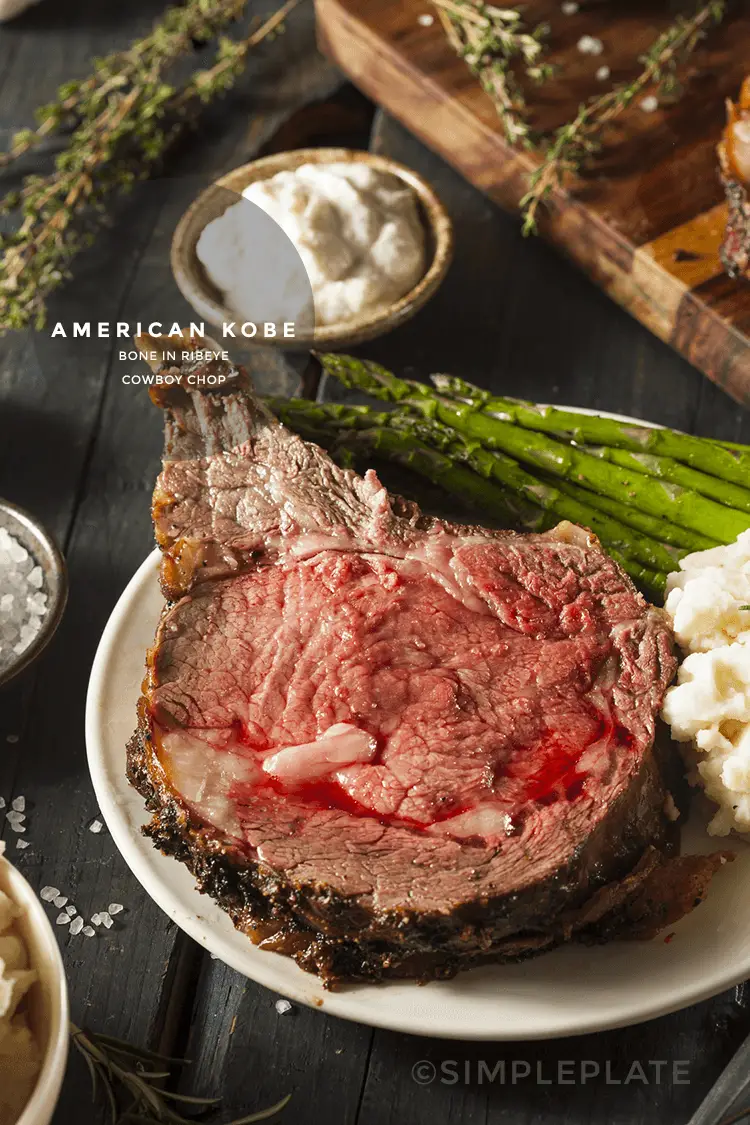 Everyone agreed, the meat was perfectly tender, cooked as they liked it and cut like butter, very tender! Now they're already planning another summer cookout and I know where we'll be ordering our Beef!
Mind you, Snake River Farms products are not inexpensive – they are considered the best beef and pork you can buy. They are served at premium restaurants such as Thomas Keller's The French Laundry, Wolfgang Puck's CUT and Eric Hellner's Metropolitan Steak House. This is definitely a splurge – but isn't your dad/brother/husband/grand-dad worth it? Of course he is! To get your very own box of deliciousness delivered straight to your door, packaged stylishly for Dad, head over to Snake River Farms Father's Day Gifts and pick from the wonderful choices they have there. There's something for every Dad there, from the Big Daddy (Porterhouse steaks and a steel flask are included) all the way up to the 24 karat Dad, which includes so much you just have to see it!
Our gift box was the DAD'S PERFECT GIFT! And it really is the PERFECT Father's Day gift for any Dad! Skip the ties, the mugs, the #1 Dad items and the cheesy cards. Get something for Dad, he'll REALLY love! You can even get free shipping using the PROMO CODE DAD15 at checkout! We've fallen in love with Snake River Farms and I know you will too!
Special Offer:  Send your favorite Dad (or yourself!) one of these Father's Day gifts and you'll get free shipping by using the code: TAPFSS15.  Click here to shop Father's Day Gifts. 
This is a sponsored conversation written by me on behalf of Snake River Farms/Double R Ranch. The opinions and text are all mine.