Disclosure: This post may contain affiliate links. I receive a small commission at no cost to you when you make a purchase using my links.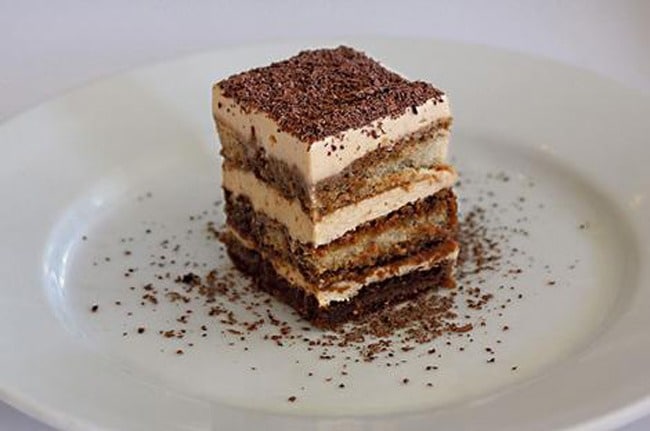 Easter is almost here.  What a beautiful season. Flowers blooming, birds singing. And in the church community an end to Lent.
An end to Lent in the Catholic/Italian community is brought to bear on Easter Sunday with a feast.  The Italian Easter feast is considerable, most likely because it also marks the end of Lent on the Roman Catholic calendar, a 6-week period of fasting and abstinence. The last week of Lent, Holy week, is marked in the Church with solemn ceremony. Easter's bright colors, upbeat sounds and parades are in stark contrast, and this excess is best demonstrated at the dinner table. Roasted meats, aged cheeses and pastas fill the table, and the sweet smell of sugary confections perfumes the air. Without doubt, the Italian Easter celebration is the definitive holiday feast.
On Holy Saturday (the Saturday before Easter), after Lent is officially over at the noon hour, in preparation for the holiday in Italians homes  kitchens are filled with , fritatta, panettone, chocolate eggs, and sweet breads with hard-boiled, pastel-colored eggs baked in their centers. We always had Jordan almonds as well  (confetti) , those pretty hard shelled candies in wonderful pastel colors.
In recent years, I've added a wonderful dessert to our Easter Sunday celebrations. And I know you'll love it too! Its really easy to make and a small slice is all you'll want of this delicious treat! But its so worth it!

This cake known, as Tiramisu is a delightful dessert and it is enjoyed pretty much throughout the day in Italy. While you need to be careful when you consume it because of its potent properties (espresso), you can see people enjoying a slice usually just after lunch and into the early evening after dinnertime. This is a wonderful treat to serve to company, if you are looking for praise because this is a dish that is beloved by most. We  Italians appreciate a wonderful meal, and when a fantastic cake such as this one closes it out.
This wonderful dessert, might not be the right sweet for the littlest ones in the house, but you could offer the kiddos a cup of raspberry gelato instead.
Print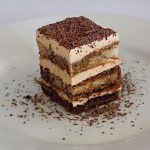 Tiramisu- Little Italian Cake
---
3

T sugar

2

egg yolks

2 oz

cream cheese

5 3/8 oz

mascarpone cheese

3

t Marsala wine

7 oz

heavy whipping cream
-whipped

2

c espresso (or strong coffee)

1 oz

additional Marsala

2

T additional sugar

1/2

c water (Warm)

24

French-style ladyfinger -cookies

3

T powdered sweetened cocoa mix
---
Instructions
STEP ONE: Prepare Cream Mixture–
In an electric mixer, prepare cream mixture by whipping sugar and egg yolks on high speed until pale yellow and thick.
With mixer on medium speed, add cream cheese and whip until smooth.
Add mascarpone and Marsala. Mix until incorporated.
Fold in whipped cream.
Refrigerate.
STEP TWO: Prepare Espresso Mixture–
To prepare espresso mixture, combine espresso, additional Marsala, sugar, and warm water.
STEP THREE:
To assemble, dip ladyfingers in espresso mixture.
Place one layer of dipped
ladyfingers on bottom of serving platter.
Top with one layer of cream mixture.
Add another layer of dipped ladyfingers, topped with a second layer of cream mixture.
Sift cocoa over top.
Notes
Note: If you'd prefer not to use the Marsala (I think you need it for the flavor it imparts) there's not a good subsitute. Simply use the recipe minus the Marasala. You'll want to eat this early in the day because of the espresso, if you're sensitive to caffiene.
Mangia!