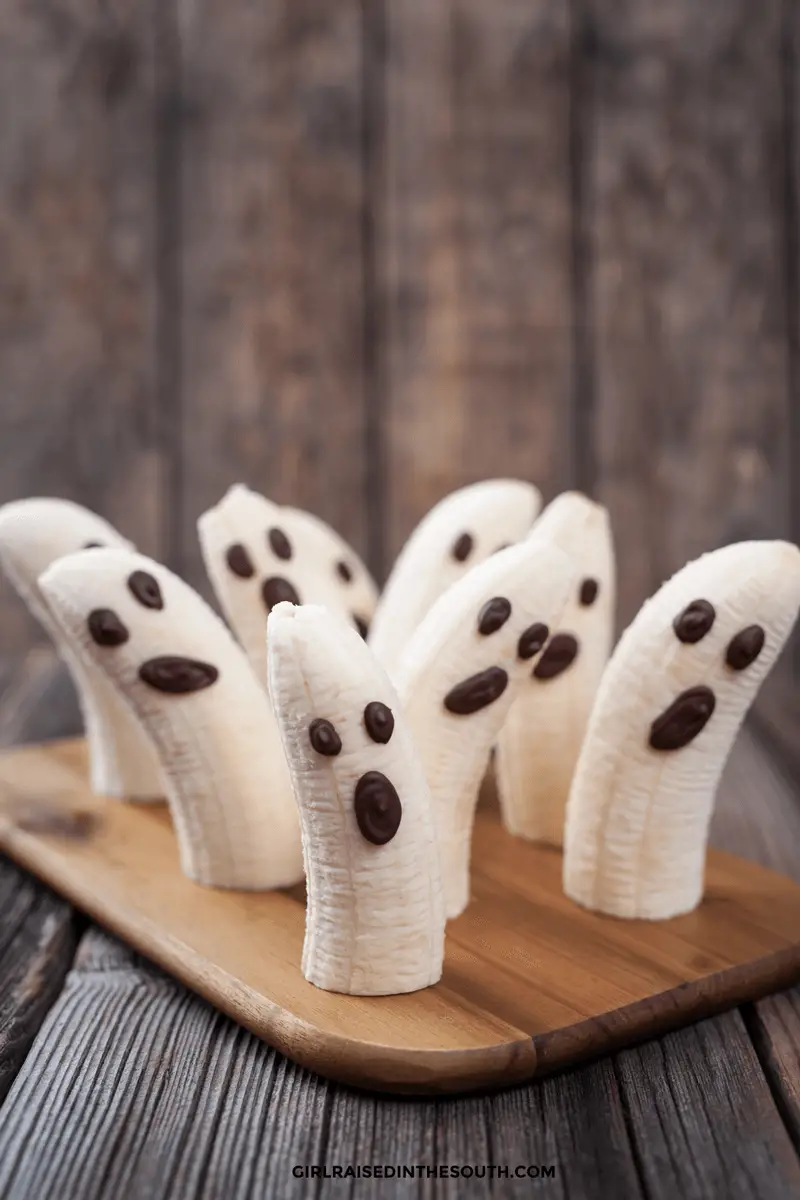 Halloween is almost here! Where did the month go?! By this time in the, you've probably had your children invited to parties, some schools still allow for little celebrations, and who doesn't love enjoying spooky snacks or the entire month of October. But by the last week of the month, you've got to be sick of candy or all the sugar highs your kids have been on. Halloween snacks
don't have to be pure sugar
, though.
Halloween Sugar High Got Ya down?
My BooNanas are the perfect guilt-free ghostly treat to give the kids. I know you're looking at the picture and wondering how fast I worked so the bananas wouldn't turn brown. Not fast at all. A simple spritz of lemon juice
on your naked 'nanas keeps them from turning. You're able to peel and cut your bananas, leaving them aside as you get your piping bag of homemade chocolate ganache ready. These boonanas are easy to make and are healthy! Pop a paper straw or craft stick
in the bottom of these and they're great for your hungry kiddos.

Rating 5.0 from 1 reviews
Ingredients
10-12 Firm Bananas cut in half
Lemon juice
Ganache
Instructions
Lightly Spray Cut banana's with lemon juice, set aside.
Ganache
Place chocolate in a medium bowl.
Heat cream in a small saucepan until bubbles begin to appear around edges (scalding);
Pour over chocolate.
Let stand 5 minutes, then stir until smooth.
Set aside at room temperature until cool
To Decorate Bananas
Spoon Chocolate Ganache into a pastry bag with a #3 Round Tip attached
Pipe the eyes and mouth onto each banana
Insert colored paper straws or use craft sticks to serve.