Disclosure: This post may contain affiliate links. I receive a small commission at no cost to you when you make a purchase using my links.
It's time to bust out your rack again…your spice rack.  This week we are exploring the savory and delicious world of garlic.  Isn't garlic one of everyone's favorite spices?  In addition to being delicious it wards off the evil vampires…right?  Now it's time to take that spice off the rack and make these simple recipes with garlic.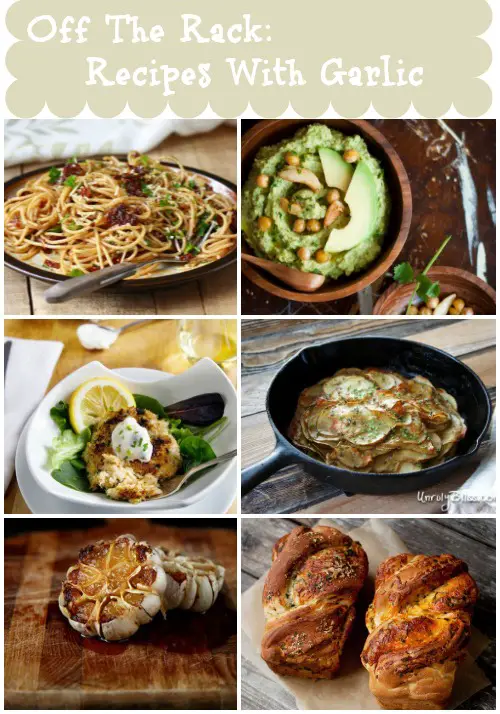 Pasta with Garlic-Herb Olive Oil Sauce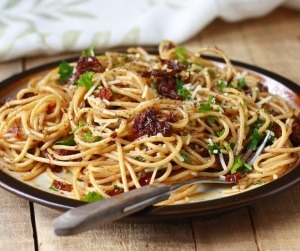 The only thing left to do is start cooking…and stock up on breath mints.