Disclosure: This post may contain affiliate links. I receive a small commission at no cost to you when you make a purchase using my links.
Spring is here. And that means all sorts of good things from the garden, and the market. Fresh veggies. Artichokes (some of my favorite things) Fresh Fruits straight from the tree. Figs!  I love figs, fresh, dried (I used them in cookies and cakes) and fig preserves. This Southern Fig Preserves recipe has been in my recipe box for forever, and though I can't remember where it came from  exactly, I remember the first taste of these like it was yesterday.  I'm sure you'll love these as much as I do!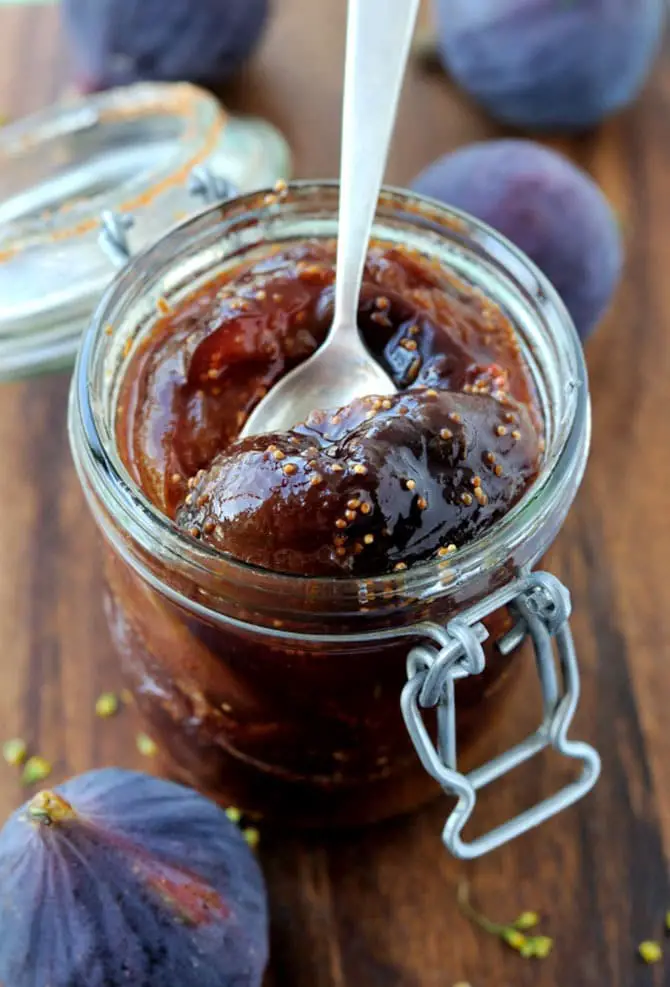 Print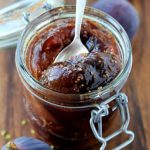 Southern Fig Preserves
---
---
8 cups

small (firm but ripe figs)

2 cups

unrefined sugar

1

– inch knob of fresh ginger (peeled and diced)

1

small lemon (thinly sliced)
juice of

1

additional lemon

1 cup

of water
---
Instructions
In a wide, heavy-bottomed, nonreactive pot, layer the figs with the lemon slices, sugar, sliced ginger, and lemon juice.
Cover and refrigerate at least 4 hours or overnight.
The next day, add the cup of water and cover the pot with a lid .
Bring the fig mixture to a simmer over medium heat. Turn the figs down to low and slow cook covered for 1 hour. (watch carefully)
After the figs have cooked covered for 1 hour, vent the lid and cook for another 1/2 hour with the lid vented. ( or until the figs are translucent and the syrup has thickened.)
Transfer the fig mixture(with the lemon and ginger) to sterilized jars and refrigerate
or process for 5 minutes in a water-bath canner to store on the shelf.
Notes
This makes 4 to 6 pint jars. Leave the lemon and ginger in the mixture when you load up your jars. They will add flavor as time goes and have a wonderful 'candied' flavor.
Serve  with warm biscuits and butter.