Disclosure: This post may contain affiliate links. I receive a small commission at no cost to you when you make a purchase using my links.As an Amazon Associate I earn from qualifying purchases.
Southern Living calls it the Pate' of The South. I just call it yummy. Comfort and food all on one plate, it just doesn't get any better than this!
Pimento cheese is so ingrained into southern culinary heritage, most of us find it difficult to believe that people from other parts of the country have yet to taste this delicacy. I was flabergasted to say the least when I discovered friends from the west coast had never even tasted pimento cheese, let alone slathered it on a burger or a hotdog for the ultimate decadent treat!
Like most Southerners, I grew up with pimento cheese spread. From the the tasteless, pre-processed variety you find in the grocer's dairy section. (It lacked soul, it lacked flavor it lacked everything that make southern foods comforting and warm. Basically, full of chemicals and not so full of anything good.) to the homemade variety, chunky and rich, flavorful and wholesome.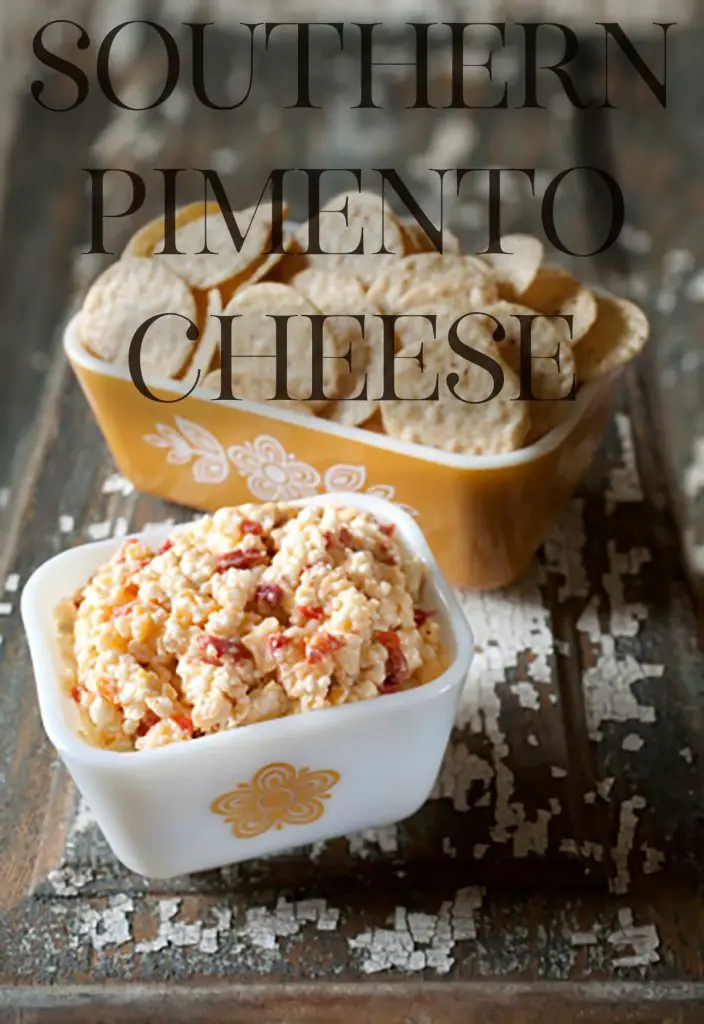 But, you won't have to travel south to find this southern staple. The ingredient list is short and readily available at all grocery outlets and this stuff is a cinch to make. No food processor or mixer necessary.
In my search for the best pimento cheese spread recipe I've thumbed through hundreds of cookbooks, with nary a pimento cheese recipe to be found. Little did I know, that recipe was a hand me down! Even today, you can cruise most published recipe books and you won't find a single vestige of a down home southern style pimento cheese recipe. And while 100's of sites, nay thousands of sites, recount their favorite recipe, if you look closely you won't see much difference.
My recipe for pimento cheese (handed down from my ex-mother-in-law) is one of the best I've ever tasted, but there are endless variations on the theme. Many include lots of spices (cayenne and such); mine does not. Cream cheese is also a common ingredient that you won't find in this recipe. One common combination I do use is blending Monterey Jack with Sharp Cheddar Cheese.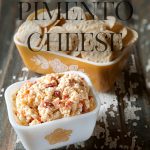 Print Recipe
Southern Style Pimento Cheese
Decadent yet simple southern comfort food.
Ingredients
3

+/- tablespoons real Mayonnaise

I use Duke's

1

4-oz. jar diced pimiento, drained

2

cloves.

finely diced garlic

optional

salt and pepper to taste

1

8-oz. block extra-sharp Cheddar cheese, finely shredded

1

8-oz. block sharp Cheddar cheese, shredded

1

8-oz block Monterey Jack cheese, shredded
Instructions
Stir together first 3 ingredients in a large bowl.

Stir in cheese in small portions until mixed well.

Don't mash or use a mixer, you want to be able to 'see' the shreds.

Add a little more mayo if mixture is too stiff.

Salt and Pepper to taste.
Notes
Serve on freshly washed celery ribs, crackers, or between two slices of trimmed white bread for sandwiches. Cut thin slices of French bread, spread pimento cheese on as desired and run under the broiler until bubbly. Once you've gotten your basic recipe down, you can experiment with a myriad of additions like jalapeno's, hot sauce, cayenne pepper and more.